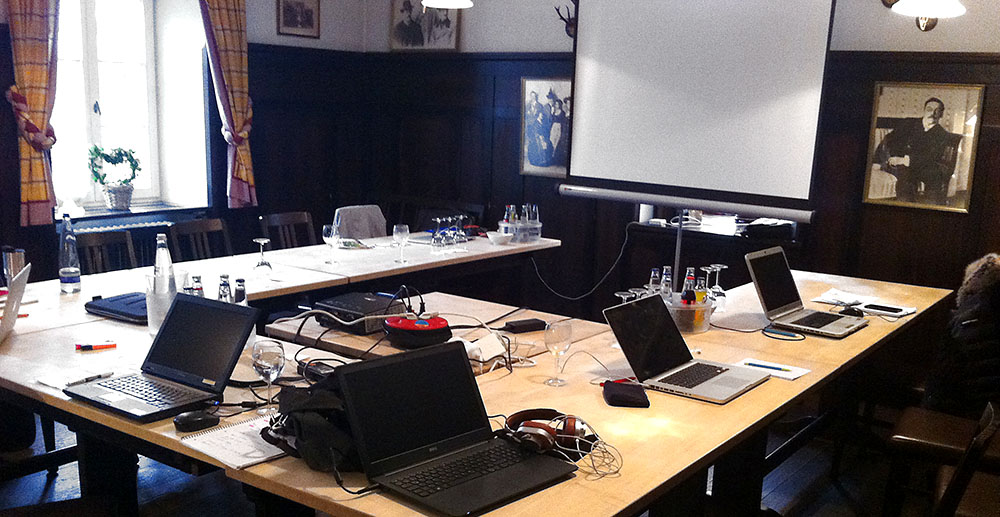 Welcome to the future
The entire film industry is looking for the one big idea for a series with which to connect to the big contemporary American series. The magic word is "horizontal narration", i.e. the seamless narrative transition from one episode to the next. The major German television series have refused to follow this principle for years because the stations wanted to retain the freedom to "reprogram" the series to their liking, i.e. to broadcast the episodes in the repetitions in a wildly jumbled manner. But regardless of the hype in the industry, one genre has always told a hardcore horizontal story – often over several years: the daily soap. The Bavarian daily "Dahoam is Dahoam", for which I have been writing scripts and storylines for some time, has meanwhile been broadcast in over 1600 episodes, the storylines and scripts pass a good 100 episodes on. Since 2007, the story of the inhabitants of the fictitious village of Lansing has been told week after week, it is like a great experiment that is continued in real time, but above all strictly horizontally.
After writing a series of storylines for the production in autumn, called "Futures" in internal jargon, I was allowed to participate in the so-called "Future Weekend" for the first time this weekend. A total of twelve authors have let their heads smoke in the beautiful Altomünster and developed ideas together on how the large and small lines of the Lansinger can be told further in the next quarter.
Thanks to the great team at Polyscreen, it was great.