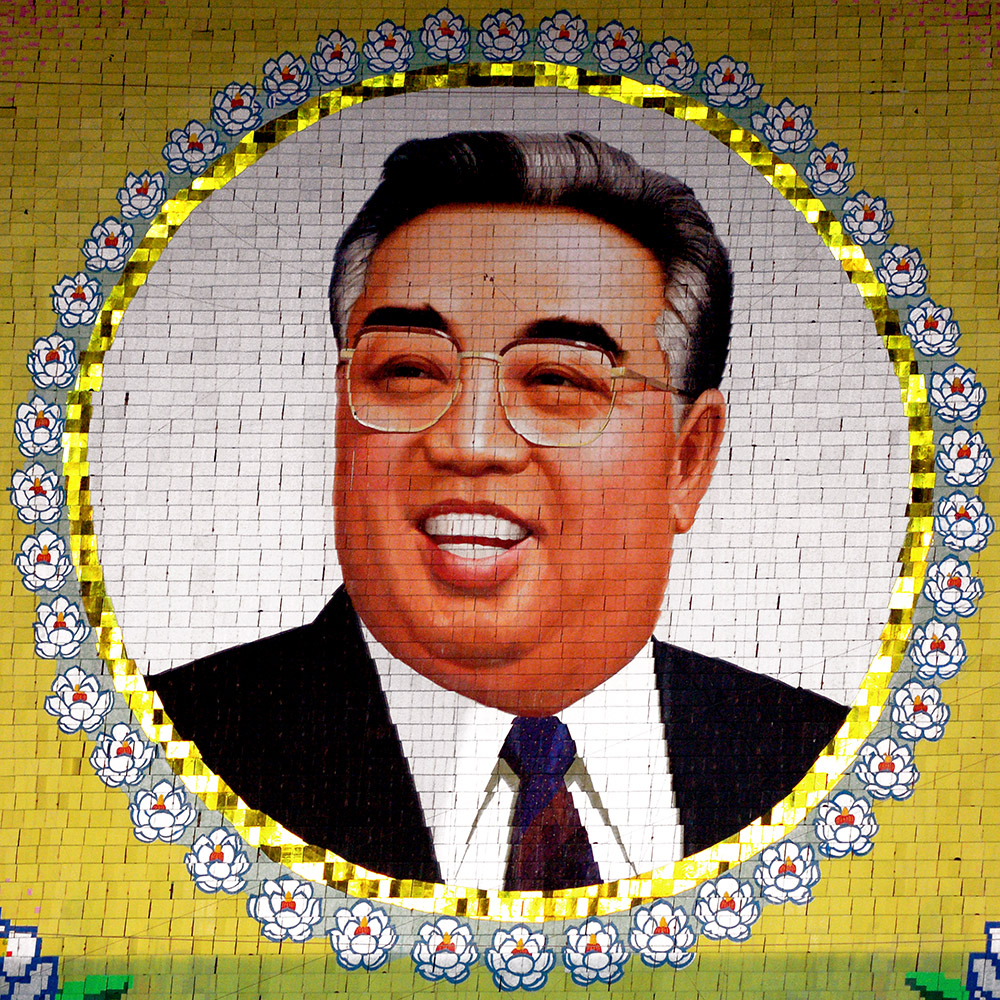 A Night in Pyongyang
Illustrated book about the Massgames in Pyongyang, North Korea, the biggest show in the world
Published by Nicolai-Verlag Berlin
out of print / for remaining copies please contact me
Making of
During my film college days I saw for the first time a picture of the North Korean massgames: thousands of dancers moving in perfect synchronicity on a huge playing field. The photo burned on me, I had never seen anything like it before – but the thought of going to North Korea and watching the show myself seemed so absurd that I immediately dropped it again. It took a few years before I had the courage, together with my best friend, to try it after all. With Koryo Tours we found a travel agency in Beijing, which had specialized in North Korea travel and according to its own statements had brought thousands of tourists into the country, but above all each of them back home safely. We decided to risk it, got on a plane to Beijing and flew with a small group to Pyongyang. It was supposed to be the most bizarre trip I've ever experienced.
Developing mass gymnastics is important in training schoolchildren to be fully developed communist people.
Kim Jong-il, April 1987
But the most bizarre experience was the Massgames itself. The first impression of this gigantic show was so intense that on the first evening after leaving the stadium I didn't think I had just seen it with my own eyes. Fortunately we were able to persuade our tour guide to see the show again, so that on the second evening I could assure myself that I would actually be here and really experience it all. It was madness.
I had already thought that the show would be great, after all I had flown halfway around the world especially for her. So I had got myself to my small mirror reflex in Beijing still a somewhat bright, but above all very long lens and shot with this now a relatively spectacular picture series. For a long time I did not know what exactly to do with the pictures until I showed them to a head of an agency with whom I was working and who had published an illustrated book in the Nicolai publishing house at that time. He was so impressed by my paintings that he recommended me to Hans von Trotha, then head of the publishing house. Trotha liked my photos, but still hesitated because he was afraid of the risk of publishing a book by a completely unknown photographer about a dance show in the world's most bizarre military dictatorship. Only when I and my friend and graphic designer Felix Kempf produced a prototype of the book that Trotha could show around at the various book fairs, things got moving. In autumn of the same year I finally had the illustrated book in my hands – the first and to this day the only one about the North Korean Mass Games.
Part 2 of the Massgames project can be found here.