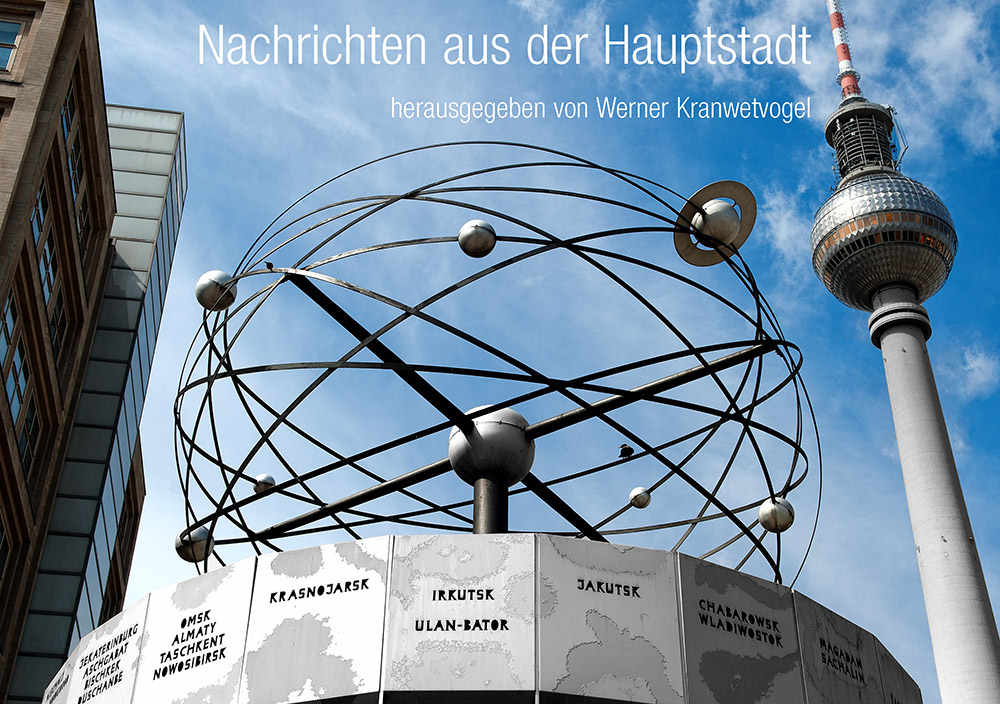 News from the capital
Long-term photographic documentation of the absurdities of the city of Berlin
Created as a monthly photo newsletter in pdf format in 39 issues.
Currently as "daily pic" on Instagram, soon hopefully as blog.
Download area:
You can download the complete archive here.
The highlights from the last years here.
And the currently last issue #38 here.
Making of
When I moved from Munich to Berlin, I finally took my camera back into my hands, which had been lying unused on the shelf for years. But as I soon realized that I didn't find the real pearls on my regular photo safaris, but in everyday life, I soon bought a decent camera phone to be able to take these wonderful moments with me. The first one was a SonyEricsson K750i.
In order to be able to use this rapidly growing archive and at the same time let those at home participate in the self-experiment "Living in Berlin", I began to compile these photos to a small photo newsletter and send them to my circle of friends in Munich. The "News from the capital" was born. This thing became a sure-fire success. My circle of friends became my entire Munich distributor, and to the Munichers came the Berliners. Over the years, I expanded the base of my "subscribers" until it finally comprised half of the German film and advertising industry. Unfortunately, the project fell asleep a little bit in 2011 because I was so busy with script jobs at the time that I didn't get to my newsletters anymore. A new start in October 2014 brought a brief breath of fresh air into the project, but in the meantime the Internet had been invented and with it the urgent desire to finally "share" the newsletter and its photo series. But how to share a pdf?
On this project page you will find some highlights of the previous issues. The domain for the website is already reserved, unfortunately I haven't been able to build the site yet. However, since photo production continues unabated, the "News" is currently taking place with great success and daily updates on Instagram. I'm happy about everyone who stops by.