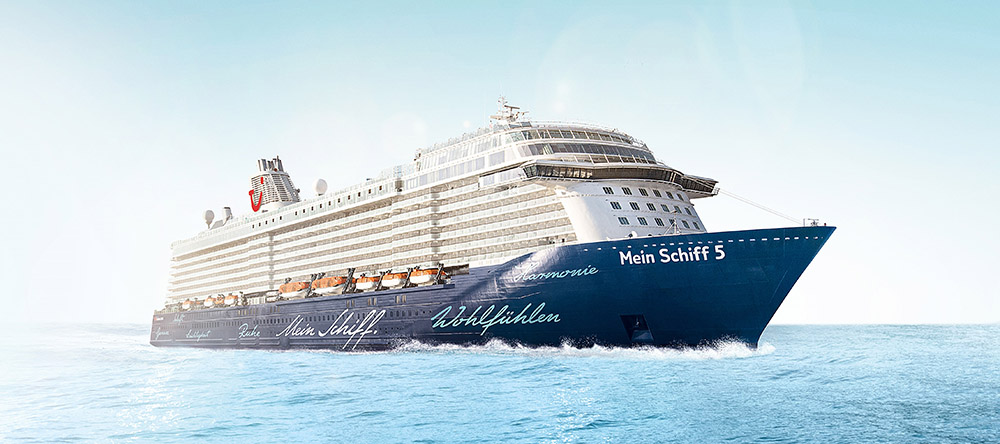 Mein Schiff
When I was in North Korea with my friend Jürgen for the first time at the Massgames, we fantasized about organizing a "Massgames World Tour". It was actually more of a boy thing. We were less interested in the question of how to organize foreign visas for the 100,000 dancers in a country where your own tour guide hadn't even flown within North Korea, but rather what enormous transport capacities you would need to bring these 100,000 dancers from one performance to the next. At that time, we had almost 300 jumbo jets with accompanying personnel. In view of the rather limited capacity of Pyongyang airport, we quickly abandoned the project.
The travel company TUI Cruises has now found an interesting answer to our question at that time: the very successful cruise ship series "Mein Schiff" has just been expanded by a 5th sister ship: the "Mein Schiff 5". However, the gymnasts of the mass games are not transported on it, but the enormous capacities of this colossus of the seas are not sufficient. Even the entire "Mein Schiff" fleet would only be enough to transport 5 scenes, but then you still don't have a picture background and for all the costumes, trainers and music accompaniment you would probably need a medium-sized dinghy. Provided you can get the 100,000 visas, this might one day be an interesting challenge for TUI.
In collaboration with TUI, LUMAS Photo Gallery has taken a much more elegant path and set up a beautiful gallery on board the "Mein Schiff 5", transforming the entire ship into a "floating art gallery". In it, the massgames are now sailing around the world in the form of my photos. If you happen to be on board this luxury steamer, just drop by on deck 4. The gallery looks great on the photos.
Photo of "Mein Schiff 5" courtesy of TUI Cruises, photos of the gallery courtesy of LUMAS / Avenso GmbH